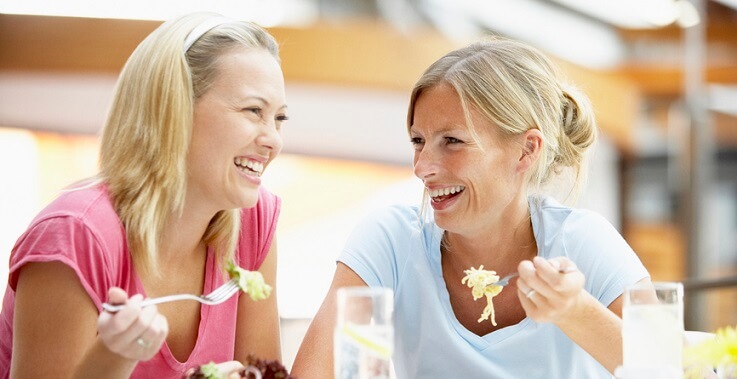 Arizona Feasting: Eight of the Best Restaurants in Desert Ridge
Whether you're a visitor or an owner at Desert Ridge, when it's time to eat, you've got choices: a wide variety of dining options from some 28 restaurants from Asian to Italian, from home cooking to specialty burgers custom-prepared. For a "vacation" or special-occasion ambience, select from a few of these particularly delicious-sounding venues:
Dave and Buster's…With Club Chic
If you've never been to the meal-and-fun emporium that is Dave and Buster's, you're in for a treat from the moment you walk in the door. With something for everyone, D&B's is famous for a menu ranging from wings to Italian food to New York Strip steak, for great bar offerings, and for nonstop arcade action. But add a massive dance floor, live DJs, and a chic club atmosphere to that good time and you have the Platinum Lounge. Try it on Thursday, Friday, or Saturday night for a memorable "nightclub" stop!
Cold Beer and a Boppin' Good Time
Attention microbrewery fans: the Yard House restaurant—with its 130 beers on tap—belongs on your "not to be missed" list. But even if you're not into brew, the upscale, casual offerings, free Wi-Fi, and kids' menu offer something for every taste. Enjoy the Arizona sunset with cool beverages on the patio, listen to classic rock 'n' roll music, and you'll find your cares drifting off into the high sky.
A Sports Bar Plus!
Entertaining the family on a game night? No problem—just head over to Wolfley's Neighborhood Grill and position yourselves in front of one of the 23 LCD or 4 super-sized HD screens and you're golden. Relax with great bar food in a cozy booth, have lunch or dinner on one of the three patios, or spend some one-on-one time with your sweetie before the fireplace: whatever your mood, Wolfley's menu has it covered.
Healthy and Happy
Fresh, wholesome, and affordable—that's the praise people give to Souplantation and Sweet Tomatoes. As the names imply, the restaurant specializes in soup (one review called their chicken soup "the best stuff in the world") and Build Your Own Salads, as well as fresh fruit desserts such as apple cobbler. And, if you're entertaining at home, they also offer catering for truly good food with no fuss.
For the World Traveler in All of Us
Sometimes nothing else hits the spot like Asian food; if that's your mood, check out The Bamboo Club. Featured items include pot stickers as well as Vietnamese chicken and shrimp, vegetarian entrees, and familiar items the kids will go for.
If you lean more toward a Mediterranean diet, Desert Ridge offers the Garbanzo Mediterranean Grill to tempt your palate. Pita and laffa breads filled with your particular selection of vegetables, fresh shwarmas, kabobs, and hummus offer lunch or dinner combinations with almost infinite variety.
What to have after this substantial fare? Well, no one does specialty pastry and sweets quite like a French patisserie, and Desert Ridge offers the Paris Gourmet shop as proof. It's said patrons can smell the goodies baking blocks away, drawing them in for tastes of homemade cookies, croissants, and filled pastries of all ss. Pair any of these with gelato or the shop's chocolates, and your taste buds will think you just stepped onto the streets of La Rive Gauche!
I Scream, You Scream
And speaking of dessert, the perfect ending for a hot Arizona day might just be a treat at Cold Stone Creamery. The artisans at this ice cream emporium make magic happen on a slab of frozen granite—the preparation surface for distinct mixes of brownie, candy pieces, nuts, sprinkles, and super-rich ice creams served in generous portions. Birthdays, anniversaries, or "just because" celebrations kick up a notch with an ice cream cake…or you can do the ultimate simplicity of a waffle cone. Either way, it's a perfect cap to a special meal or night out.
…And there's more
The folks at Toscana of Desert Ridge are more than happy to point you in the right direction, whatever you're craving for a business lunch, a special party, or just an ordinary kick-back-and-relax meal out. Checking out the area online, especially for restaurant and Happy Hour specials, is a great way to start.
Bon appetit!