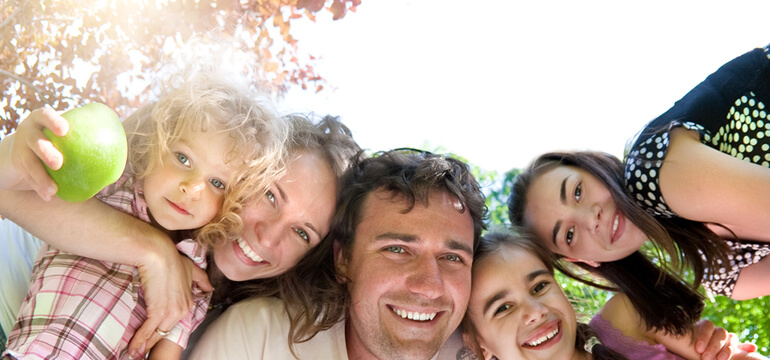 Our Top 5 Summer Family Activities
Arizona summers can be scorching hot. During this time of the year, natives tend to batten down the hatches and stay indoors until dusk. However, a handful of places are just too delightful to ignore, even when an egg can be cooked on the sidewalk. Naturally, our top five summer family activities at Toscana Luxury Condos are chosen because they're especially cool.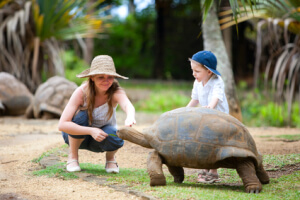 1) The Children's Museum of Phoenix
Though it's specially designed for little hands, the Children's Museum of Phoenix can provide a full day of fun for the whole family. Immediately upon entering the building, guests are greeted with a three-story treehouse to climb and explore. Atop one of the loftiest perches, a bathtub with wings stretches out, allowing patrons young and old to climb aboard and survey the area. The museum is fitted with numerous rooms, each with its own unique purpose, and every nook and cranny throughout contains hands-on activities.
Some of the highlights include:
The Three and Under Room with soft toys for little ones to explore.
The Noodle Forest of densely packed, hanging pool noodles that provide sensory immersion and amusement.
The Building Big Room, which is loaded with sheets, blocks, crates and more, allowing families to use their creativity and build the ultimate blanket fort.
The Pedal Power exhibit, which encourages kids to ride bikes through a pretend car wash.
An art studio that allows children to take part in an ongoing group project or to work individually.
2) The Arizona Science Center
Though geared towards a slightly older crowd, the Arizona Science Center is overflowing with hands-on exhibits as well. Overall, the center has four floors, seven themed-galleries and over 300 exhibits. New displays, as well as traveling ones, are continually rotated in which allows for a novel experience every visit.
A few of the most-popular permanent attractions are:
A high-tech planetarium
An IMAX theater
A skycycle that allows riders to learn about gravity and counter-balance, while cycling on a high-wire that's suspended 15-feet up.
Solarville, which hosts information on solar power as well as a bike that's specially-designed to create power as it's ridden.
The Get Charged Up Exhibit, which features a real bed of nails for patrons to try out, as well as seats rigged with pulleys that can be hoisted into the air, so kids can better understand simple machines.
3) The Phoenix Zoo
Heat makes the animals a bit lethargic, and the Phoenix Zoo closes early in the day during the summer months. It's difficult to make it through all the exhibits in this world-class zoo; however, patrons must get a timely start to squeeze in as much as possible when it's warm. The zoo's main focus is on conservation, saving endangered species, and providing top-notch habitats and care for the animals, which makes it truly unique. In all, they host more than 1,400 animals on over 125 acres. It's broken up into different sections, such as Arizona Trail, Africa Trail, Savana, Tropics Trail and Children's Trail. For a nominal fee visitors can take a safari train through many of the main areas.
First-time visitors should see:
Monkey Village – A walk-though exhibit that features spider monkeys leaping, climbing and jumping limb-to-limb, mere inches away.
Stingray Bay – A hands-on exhibit in which patrons may reach in the water and pet stingrays as they swim past. Guests are also able to purchase tasty treats to feed the aquatic creatures at certain times during the day.
People of the Forest – The orangutan family is incredibly sociable at times and will come up to the edge of the enclosure to greet guests.
Harmony Farm – Children will delight in the petting zoo and nearby playground.
Splash Pads – The zoo hosts two separate splash pads, including the Leapin' Lagoon for little ones and Yakula Caverns for older children.
4) Castles-n-Coasters
The Castles-n-Coasters thrill park features numerous amusement park rides of all people to enjoy. Families may also enjoy go kart racing or a round of mini-golf. To cool off, visitors can enjoy the Splashdown ride or head indoors to the three-story, 12,000 square-foot arcade.
5) Indoor Play Centers
Indoor activity and play centers are scattered throughout the Phoenix metropolitan area. They're incredibly popular in the valley because they give kids a chance to burn off energy while parents relax in the comfort of air conditioning. The type of activity and the age group the business is geared to will vary by venue.
A few of the best choices include:
The Play Factory – Indoor playground
Jambo Park – Indoor amusement park
Jump City – Trampoline park
Imagination Avenue – Mini-village for tots
K1 Speed Phoenix – Indoor go-kart racing
There's so much for families to see and do throughout Phoenix. The summer months may be hot, but it's easy to stay cool and have fun if you know the right places to go.