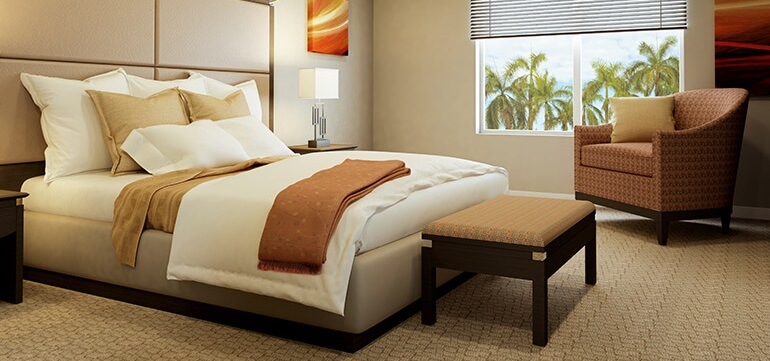 Own a Second Home and Earn Income by Renting or Make It a Great Vacation Spot
Owning a second home has a lot of advantages associated with it. Many people want to have quality family time during vacations while others want to be mentally and physically free of all kinds of work pressure, and so they purchase a second home.
There are many factors to consider when purchasing a second home, but one that counts for a lot is the location. The greatest holiday properties are those that offer people something different, like an ocean view or a mountain panorama, along with the additional amenities and comforts of shopping, restaurants, entertainment and recreation, like golf courses.
If you are considering buying a second home that best suits your needs, then you will need to consider the proximity of that property. Ideally, you want to get to a place within a three hours' drive of a main cosmopolitan area. If your drive is much longer, it will make the whole trip extremely hectic for you and your family. Toscana of Desert Ridge could be your best option if you want a beautiful five-star accommodation in Arizona.
Benefits
Profits in the longer run
Deductions in terms of tax
Income from rental payments
Understanding and knowledge
Gathering location
Profits
The worth of vacation real estate does not vary as rapidly as other properties and is likely to go up in the future, and this can mean huge profits for your valuable asset. With vacation properties like Toscana of Desert Ridge, they are more likely to maintain their value:
They are situated in a popular area
This area has a physically narrow supply
They offer the best view along with comfort
Levy Deduction
You may not use your second home for any other reason than your personal enjoyment. However, if you opt to rent for tenancy for no more than two weeks every year, then the interest you are charged on the loan and the yearly property taxes will be completely deductible from your income, ultimately saving you money!
Enjoy tax deductions
Save your own money
Use that saved money for something you personally like
Familiarity
When you become familiar with a place and are comfortable living there, enjoying the perks of the place, it makes it easier for you to spend your days off there and harder to leave the place.
Socialize with residents
Make new friends
Become part of a new communal fabric
Not Having to Pack Everything, Every Time
It is important to keep your vacation home stored with things of daily use and things that are important to you. This will make packing, traveling and unpacking easier for you, which will save you time in the end.
Kitchen utensils
Washroom essentials
Warmer or lighter clothes
Bed covers, quilts etc.
A Gathering Location
Many of you love to party and hang out with friends. If you were wise in choosing your second home not far extending a three hours' drive distance, then this home can be the best place for partying with your friends or inviting family for dinners or extended stays.
Certain important meetings and gatherings that require a special view and environment for comfort and peace can be conducted here at your second home that has everything you would need.
Your second home can provide you with:
Comfort
Luxury
Delight and peace
Of course there are downsides to everything, too.
The downsides of buying a second home may include:
Failing to choose an ideal location
Financial strain
Not finding a good real estate agent
You can avoid the downsides by being vigilant, wise and active in the process of choosing a second home. Always make sure that you engage with a local, experienced agent who can guide you on everything about the area.
In addition, you should be aware of the financial condition and the expenses you would have to deal with. If something exceeds your budget, do not fall for it and simply reject it because short-time pleasures can become extreme burdens if they do not fall into your estimated budgets. However, prospects are always there. Begin now and search for the one that is right for you.