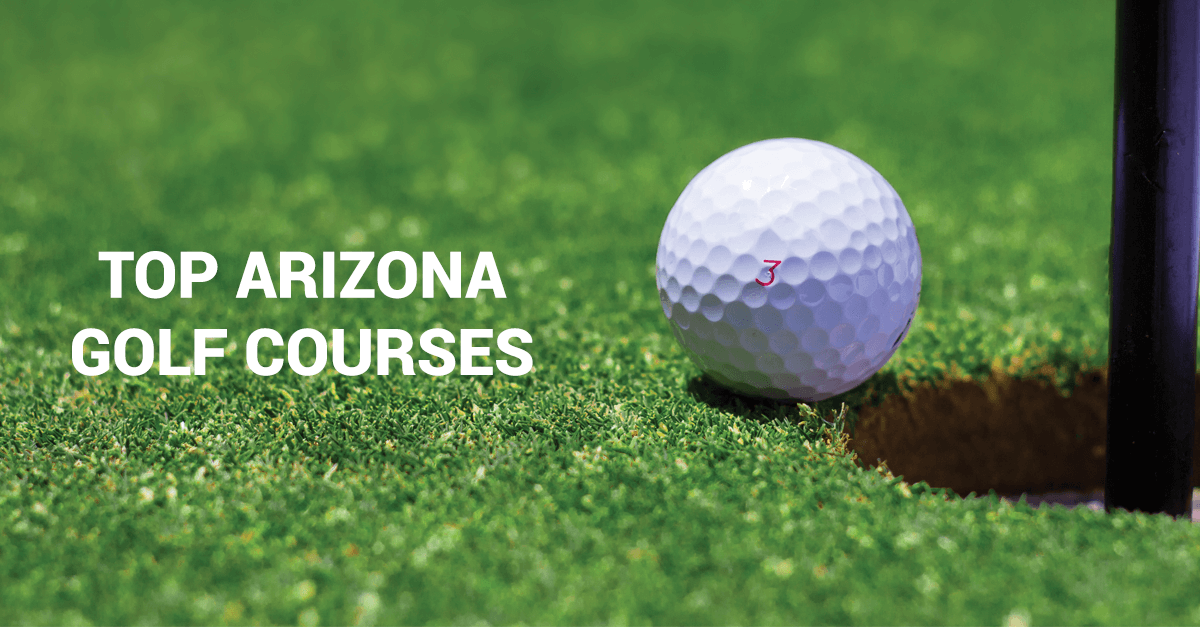 Arizona is regarded as the Golfing Capital of the World and with good reason. The state is home to over 421 golf courses which are situated in a landscape that enjoys three hundred thirty days of sunshine. That's 11 months of unadulterated golfing pleasure in any of the state's unique courses.
As a testament to the quality of the state's golf courses, many PGA, LPGA, and Champions Tour events are hosted in Arizona every year. The proliferation of golf courses has added another dimension to the diversity of leisure and athletic options the state of Arizona.
The N. Phoenix/Scottsdale area has always been a prime destination with its picturesque Wild West Mountains, flora, fauna, and the Grand Canyon. When searching for your perfect home in this area, make sure you find amenities that provide you with the ultimate lifestyle experience. Nothing provides a balance of value, luxury and sophistication better than the Toscana of Desert Ridge. We are the ideal location for Primary and secondary homeowners due to its prime location near the best golf courses in the state.
Why golf in Arizona?
Over 330 days of sunshine
Breathtaking desert backdrops
Championship-level golf courses
Toscana of Desert Ridge
Only a few places in the United States can hold a candle to the number and variety of world class golf courses in Arizona. Along with the great shopping and culinary diversity, the Scottsdale area has become a premier destination with numerous options for fun outdoor activities including golf. While you can golf year-round, there are specific times of the year when the demand for golf is higher:
Peak season – January through April, highest hotel and tee rates
Shoulder season – November to December, mid-April through May, offers price breaks
High heat – June through October, lowest prices
No matter if you golf once a year or once a week, make Toscana of Desert Ridge luxury condos your staging point to whatever golf course you decide to play in. The splendid Mediterranean-inspired architecture and Tuscan water features are the perfect tonic to settle your mind before a mentally-taxing round of golf. Once your day is done, relax and rejuvenate in Toscana's Steam Room to get you settled and ready for more golf the next day.
Arizona Golf Courses
The Phoenix metropolitan landscape has long been a magnet for true golfing enthusiasts with many of the state's courses being part of the must-experience list. Arizona is home to some of the most scenic and dramatic courses that provide a unique feel that can't be replicated anywhere else in the world. The use of the local flora as part of the aesthetics would make other golf courses look generic in comparison.
Despite Arizona being home to over 400 golf courses, few can argue against the list below:
Troon North
We-Ko-Pa Golf Club
Grayhawk
The Boulders
Southern Dunes Golf Club
TPC Scottsdale
Troon North is considered to be the standard to which all golf courses are measured. It consistently ranks as a top golfing destination for those looking for the ultimate golfing experience and attracts those looking for a repeat experience of Tom Weiskopf's masterpiece. The course design along with its immaculately groomed course and excellent customer service easily makes this the ultimate golfing experience.
Located deep within tribal land is the labyrinthine We-Ko-Pa Gulf Club. The course boasts artfully crafted scenery which features holes that wind through twists and turns through canyons, ridges, and mountain slopes. The course has something for everybody and will provide a decent challenge to whoever braves the terrain.
Grayhawk is considered to be one of Arizona's most celebrated golf clubs with its courses, Talon and Raptor, earning several awards and accolades throughout the years. The course has also been hosting events for the PGA, further solidifying its reputation as a premier championship golf course. Grayhawk isn't just a golf course; it is a total entertainment complex with shopping and a number of great restaurants.
Across the country, TPC courses let golfers truly live the PGA TOUR life. Walking the same fairways as their heroes have done. Teeing off from the very spots where history has been made. And enjoying every club detail exactly as the pros do.
Wildfire Golf Club, set in the majestic Sonoran Desert of Arizona, features two 18-hole championship golf courses designed by Arnold Palmer and Nick Faldo. The Faldo Championship Course features generous fairways, large greens, and multiple tee boxes.