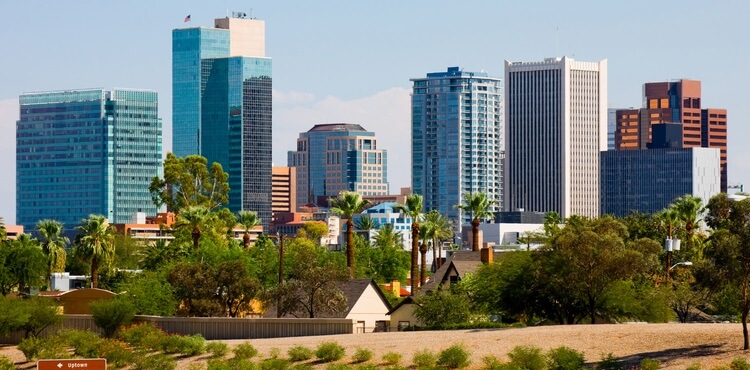 Top "Valley of the Sun" Events in 2015
Phoenix is popularly known as the "Valley of the Sun." As the fifth largest metropolitan area in the United States, there are plenty of events in 2015 guests can attend.
When you're away from your Toscana at Desert Ridge condo, it's easy to rent out your living space to vacationers. Your guests will enjoy fast and easy access to all of these top 2015 events in the "Valley of the Sun."
A private collection of Mexican folk art will be showcased at the State Museum from June 1, 2015 through June 30, 2015. Touching and resonant in Arizona culture, "Intimacy of Faith" is an exhibit sure to draw visitors from the Southwestern region.
Athletes go for the gold at this multi-sport Olympic competition. From soccer to volleyball, there is a sport for everyone to watch. Tell your guests that this is a must-see!
Every holiday is an opportunity to rent out your condo to Phoenix vacationers, including the 4th of July. Downtown celebrates the 4th of July in true style, offering free entertainment and events. Festivities are family friendly and there will be spectacular fireworks show, of course.
Guests can join the Scottsdale Parks and Recreation summer programs at this fun-in-the-sun event celebrating fitness. Participants of all ages compete in mud-laden obstacle courses for a chance to win first place. It's a perfect place to relax and cool off from the hot summer sun.
Out-of-town brides-to-be flock to this event to organize their Arizona wedding. From caterers to jewelry makers, couples can find solutions to all of their wedding needs under one roof.
Fiesta Glendale celebrates Latin American, Central American and Mexican heritage with live music, dance and traditional art. Attendees can expect delicious, authentic foods and fun activities for all ages.
This July, the Phoenix Zoo will be dumping 40 tons of snow in sections of the Phoenix Zoo. Event goers can watch the animals have fun in the snow or have a snowball fight!
Phoenix is home to a vibrant Chinese-American community. Your guests can explore and learn more about this wonderful culture at the Mid-Autumn Moon Festival. Taking place in August, this event features calligraphy lessons, traditional Chinese food, art exhibitions and singing.
In September, residents from all over the state of Arizona come to Phoenix to visit the State Fair. This is the perfect time to rent out your condo, as there will be a higher demand for accommodations.
Held in November, this auto show draws visitors from around the globe to witness new cars from leading companies.
Cactus Bowl
The Cactus Bowl is a division bowl game that brings together teams from all over the country. It usually happens in December and brings a lot of out-of-towners into Phoenix.
Try Your Hand at Vacation Rentals
There are plenty of opportunities left in 2015 to rent out your condo, giving you a chance to earn money.
Whether you are going on a vacation or home for the holidays, you can make the most out of your investment with vacation rentals. Contact us today to learn about renting or owning a condo with us.