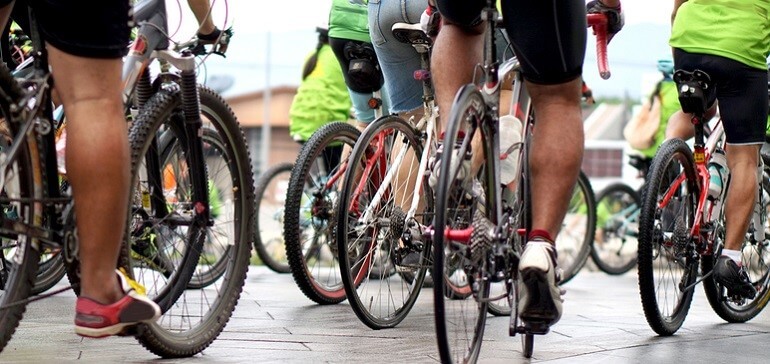 Upcoming Top Events in Arizona
Arizona is famous for the many different events it offers for all age groups. If you're bored of the monotonous routine, getting away to Arizona can be very exciting for you since there are a great deal of events you can experience in the next couple of months. These events in November and December are going to be fun. Many are connected to the various holidays coming up. Reserve your Holiday rental in Phoenix at Toscana today!
Here are a few of the most exciting Events in Arizona:
Each of these events is guaranteed to be unique, fun, and offer something for the entire family.
All Souls Procession
This event has its roots in 1990 when a local artist named Susan Johnson made the decision of honoring her father through a celebration. Today, more than ten thousand participants gather on November 1st to make a two-mile long procession honoring those who have passed on.
This day is known as the Day of the Dead as well as All Souls Day, a day set aside to pay tribute to lost loved ones. During the march, participants wear costumes. During the majestic finale, people burn a big container that is symbolic of all of the hopes and wishes for the dead. This event has become very popular and continues to grow every year. Those who participate in the All Souls Procession say they have found it cathartic in a number of ways:
They have made peace with their loss
They felt comforted by being around others who have lost a loved one
They felt closer to those they have lost.
El Tour de Tucson
If you love riding bicycles or watching bikers race, then this event is one you must attend. It's a great event for all bicycle lovers. More than 9,000 riders representing all age groups participate in this cycling event held in Southern Arizona. The event is open to all levels of bikers:
Beginners
Professionals
Learners and enthusiasts
The route includes both difficult, hilly tracks as well as easy to ride flat roads for beginners. This event has been ranked among the top three best fundraising rides in Bicycling Magazine, one of the most prestigious bicycling publications. If you love cycling, don't miss it. Even if you don't ride, it's worth going to see the crowds of bikers and cheer them on.
Florence Junior Parada Rodeo
This event is the oldest rodeo in the U.S. If you are a cowboy or love to see cowboys show off their skills, you will love being a part of this event. Cowboys of all ages and from all around the country attend the Florence Junior Parada Rodeo. Here are a few things you can do during the rodeo:
Learn about cowboy life and culture
Enjoy everything Florence has to offer
Buy different mementos and cowboy clothing
ZooLights at the Phoenix Zoo
This event has been going on for more than twenty years and is one of the most famous holiday events in the area. ZooLights features the Southwest's' biggest holiday light exhibition. It features nearly four million lights arranged in over 600 twinkling displays. Children and adults of all ages will love this event. Here are just a few of the amazing light displays you'll see at ZooLights:
A colossal 3D mantis
A 24-foot wide lighted circle moving on the lake
A 3D lion
The thrilling Melody in Motion twirling tree display
Camel rides
160-foot extensive glacial slides
Giant snowflakes
The CFA Cat Show
Another exciting event coming up is the CFA Cat show in Arizona that features a number of different cat types. Victors of a number of domestic pet competitions, including both pedigreed-cats and home cats, from the finest kitten to the greatest family pet, participate in this show. The great show is popular with a wide variety of cat lovers:
Expert exhibitors
Vendors
Families
Cat lovers of all ages
If you wish to spend the remaining months of 2014 having a lot of fun, then stay at the Toscana Vacation Condos Resort and enjoy everything that Arizona has to offer.