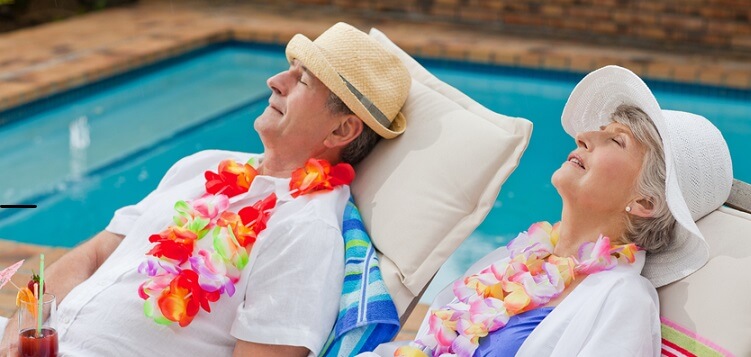 6 Convenient tips that will EARN you Income at Toscana Vacation Condos
Owning a second home is an investment worth considering, especially in an in-demand area. Located in North Phoenix/Scottsdale, Toscana Vacation Condos are located in one of the most desirable neighborhoods in the Southwest. With luxury restaurants, shopping and high quality entertainment conveniently nearby, more people are interested in staying in this area than ever before.
This is why a Toscana vacation condos is a fantastic investment. Equipped luxury amenities, vacationing guests will pay to live at the standard they're accustomed to. Whether you have short or long term guests, it is easy to earn income on your vacation home.
1. Rent Out at Peak Tourism Seasons
Most tourists visit Phoenix in the spring and winter, when the weather is ideal. You can be ready for the onslaught of tourists by booking your own vacations or visiting family during these times.
2. We offer Convenience
Guests are more likely to continue to rent out your condo if they feel comfortable and accommodated. Statesman's property managers will be sure to have clean towels, fresh linens and hygiene products on hand if your guests forget their own. They can even have a few groceries for your guests upon arrival if requested.
3. Costs of Maintenance are Offset
Maintenance is the key to a long-lasting condominium. As a homeowner at Toscana, you benefit from thorough and luxury property management. This includes property inspections and upkeep of utilities.
4. Be Available Before Big Events
Events like the U.S. Open, Barrett Jackson Car Show, Spring training, etc., draw individuals from all over the state. In all likelihood, these people will need a place to stay that is comfortable and conveniently located. Toscana property management can place advertisements during these crucial times, with your permission, through online booking agencies so you can make the most of high-traffic events in Phoenix.
5. Pay Attention to Your Popularity
Some months lend themselves to short-term guests, while other times of the year have long-term stays. We keep a record of your guests and the duration of their stay so you can predict next year's trends and make your condominium more lucrative.
6. Talk to Your Management Company
At Toscana, we take care of every aspect of the process of vacation rentals. All you have to do is relax and enjoy the extra revenue! Our staff members are dedicated to the safety of your personal property.
Learn More About Vacation Rental of Your Condo
With luxury amenities, concierge services and a convenient location, it's easy to see why Toscana continues to attract visitors willing to pay for short and long-term stays. If you are interested in earning income by renting out your Toscana condo in Phoenix, contact us today.