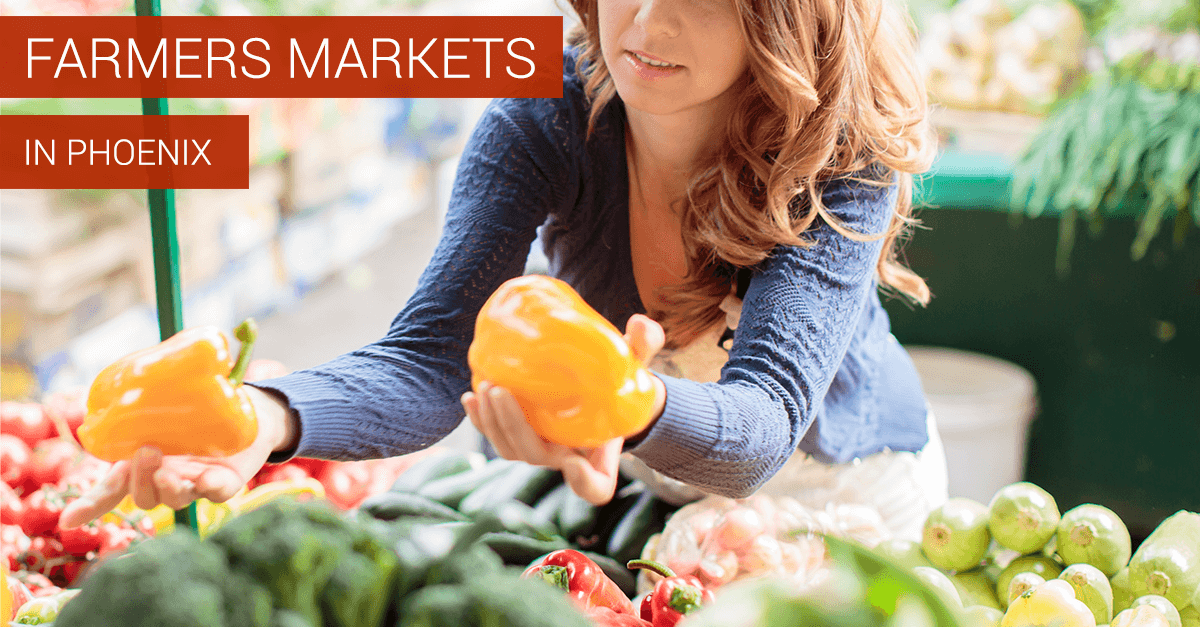 Sprouts Farmers Market Phoenix: Great Ideas, Great Foods, Great Location
Living the good life includes enjoying high-quality, tasty, and wholesome food — which makes the opening of the Sprouts Express Market on High Street in Phoenix terrific news for those already enjoying the "good life" at upscale residences such as those at Toscana of Desert Ridge. This recently opened market is tucked in an area formerly known as City North and is side-by-side with bridal boutiques, other dining options such as Kona Grill, and lively watering holes and other "happening" places in the active, exciting north Phoenix / Scottsdale area?
A Little Greengrocer That Grew!
Sprouts is Arizona's own growing concern, and "growing" is a key word: it's one of the fastest-expanding natural and health food retailers in the country. From its opening in Chandler in 2002, the family of Sprouts stores has expanded to over 200 stores in states from Arizona, New Mexico, California, Colorado, Nevada, Oklahoma, Texas, and Utah. The market on High Street is truly unique, a one-of-a-kind venture that makes a small "footprint" but is still well-stocked with items customers rave about — at prices that make sense.
Vitamins…and Much More
Besides vitamins and other health and beauty care essentials (8,000 top products including herbal remedies and cruelty-free cosmetics), Sprouts is also the place to find environmentally friendly cleaning products, locally-sourced organic produce (including some hard-to-find greens and vegetables), and baking mixes and supplies — yes, even cookie monsters can eat healthy here!
Along with these are complete selections dairy products; meats; nuts, nut milks and butters, and healthy sweets; and juices. Signature food brands include Boulder Canyon (natural chips and snacks), as well as the Sprouts "house brand" of organic popcorn, waffles, coconut water, and much more. Bulk food purchases enable you to get just what you need at peak freshness, and an extensive beverage department features wines from Chile, California, Australia, and Europe, as well as craft beers from around the world.
Healthy Options for You and the Planet
Hand-in-hand with its focus on healthy food is a focus on both well-being and sustainability. Sprouts sources responsibly, manages and conserves energy, and designs its stores with an eye toward caring for both people and planet. Its website is chock-full of healthy living resources, recipes, and fitness and outdoor living tips. In the same way that well-designed and maintained condos and residences improve the quality of life in the Phoenix/Chandler area, a key part of the mission of Sprouts Farmers Market stores is improvement of their communities. Providing jobs and management opportunities is only the beginning; the company also supports like-minded organizations that promote health, exercise, and wellness.
Making It Easy
Probably one of the best aspects of this "express" nutrition source is its convenience. Take the car from your condo and park easily at a lot adjacent to Ocean Prime during the day, or the independent parking structure after 5 P.M.  You don't even have to cook the feast yourself, if you don't want to — Sprouts also offers catering options of veggie and fruit trays, as well as other meal options for easy entertaining.
Of course, when it comes to pointing you in the right direction for fun, food, and festivity, the knowledgeable staff at Toscana of Desert Ridge stands prepared to answer questions, provide directions, and make it easy to experience the best the Phoenix area has to offer. While you're checking out the greater Phoenix and Scottsdale areas, check out this new ''foodie" offering as well. In the heart of a bevy of cultural, artistic, and shopping options within steps or easy driving distance of your Phoenix "home away from home," the Sprouts High Street market is a truly nurturing experience —in more ways than one.