Coffee Shops You have to visit in Phoenix
Phoenix has a wealth of stunning sights and fascinating areas, but it also has a range of amazing coffee shops. Whether you're a resident of the city, in the market for a home, or visiting, you have to try the selection we've put together below. A coffee shop should be so much more than just the drinks it sells and the prices it demands – a coffee shop is also about the decor, the atmosphere, the experience.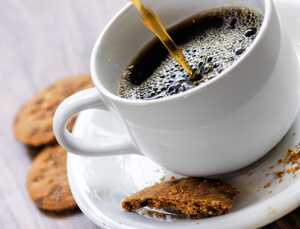 Phoenix Coffee Shops to Visit
The Coffee Shop
Based in the 'urban farm' area of Agritopia in suburban Phoenix, The Coffee Shop has a homely atmosphere and offers delicious cupcakes and pastries which have built up something of a strong following amongst locals. Since it opened in 2006, this has nurtured a relaxed feel, with a patio to encourage customers to enjoy their fresh coffees in the fresh air, and free WI-Fi for anyone looking to browse the web or work. Speaking of their cupcakes, two staff-members – Jessica Cuff and Jenna Flowers – were once featured on the Food Network's Cupcake Wars!
Cartel Coffee Lab
This place is famous for its locally-roasted coffee and its brewed-in-house beer – something of a rarity for coffee shops. With a stunning, ambient interior and a bustling atmosphere (despite now having three times more seating than it used to), Cartel Coffee Lab also sells their coffees wholesale: Joseph Gordon-Levitt has been seen buying beans whenever he's in the area. Phoenix has two branches: one on 1st Street, and another at Sky Harbor.
Giant Coffee
Based close to the Phoenix Art Museum, Giant Coffee is famous amongst locals for its honey vanilla latte, made using local McClendon's Select honey. With a bright, airy interior and a great range of unique flavours, Giant Coffee also use cocktail shakers to mix their drinks together, ensuring you enjoy a rich, full-flavoured drink without clumps of ingredients at the bottom of the cup.
Inside the Bungalow
There aren't too many places like Inside the Bungalow. This is a coffee house / yoga studio / wedding venue,  boasting a cozy atmpshere and a healthy dose of whimsy in its décor. So, for anyone who likes to get their coffee or tea fix directly after a yoga session, you'll no longer have to cross the street or drive across town – now you can simply walk a few steps! The tea set chandelier – featuring cups and saucers amongst the lights – is also a sight to behold.
Lux
While Lux doesn't offer the chance to exercise or get married like the above venue, it does offer a menu of delicious meals, fresh-baked pastries, cocktails, and even DJs playing ambient music to enjoy while you relax. Known as something of a 'hipster hangout', Lux has enough of a warm, welcoming atmosphere to make sure anyone, of any age, feels comfortable.
Songbird
Songbird Coffee & Tea House is one of the top five coffee places in Arizona, and prides itself on being one of few Third Wave coffee & tea shops – this means it's dedicated to their overall product, customer service and educating their visitors all at the same time. Offering a range of hot & iced drinks, photographic art on display, and a carefully-selected music list for their customers to enjoy, Songbird takes its role seriously.
Well, if reading this list doesn't make you want coffee, nothing will! Phoenix has more coffee shops for you to discover for yourself, so get out there and start building your own list of favorites.