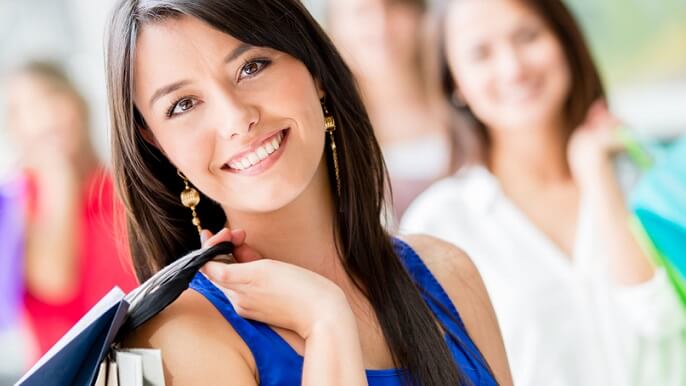 Toscana's Close proximity to Mayo Clinic, Desert Ridge Marketplace and High Street
The Mayo Clinic
Toscana of Desert Ridge is approximately one and seven tenths miles from the Mayo Clinic's® East Mayo Boulevard location in Phoenix, AZ. The trip to the Mayo Clinic® takes about five minutes in non-rush hour traffic.
The Mayo Clinic® in Arizona provides treatment and medical care for thousands of Americans and people from many other countries every year. Most of these treatments are done on an outpatient basis, with evaluations, testing, and treatments performed either in the clinic in Scottsdale, AZ or the one in Phoenix.
The Mayo Clinic's® research and treatments are well-known throughout the world. Clinical trials based on their research have helped countless people recover from major diseases and illnesses. Since the majority of their research and treatments are done on an outpatient basis, patients require a place to stay while undergoing the testing, procedures, and treatments.
Toscana of Desert Ridge provides luxurious, fully-furnished condos with resort-style amenities that make undergoing these treatments and procedures so much more comfortable than hotel or motel living. Toscana of Desert is conveniently located near the Mayo Clinic®. Taxis are available for those days when patients do not feel like driving from Toscana to the Mayo Clinic®.
Desert Ridge Marketplace
From Toscana, the Desert Ridge Marketplace is nine-tenths of a mile. The Desert Ridge Marketplace® is a seventeen minute walk or a three minute drive from Toscana.
The Desert Ridge Marketplace® is a super-deluxe regional shopping mall that was built in 2001. Called Arizona's premiere shopping mall, it offers the finest in shopping, dining and entertainment.
When you shop in Desert Ridge's intriguingly distinctive outdoor setting, you will find a uniquely exclusive group of specialty retailers, diverse and tempting dining experiences and special entertainment opportunities.
Covering 110 acres, the center offers 1.2 million square feet of space. The Desert Ridge Marketplace® center is ablaze with color and filled with enchantments to delight the senses. It houses both major retailers and specialty stores.
Features include live music, theaters, and a wealth of other entertainment venues. Dining options range from hamburgers or pizza to 4 course meals. Mingle, shop and dine with the crowd at Desert Ridge and then walk take a short drive or walk back to Toscana.
High Street
From a night on the town to a day at work, High Street® in Phoenix, AZ is a happening place. Just a short walk from Toscana, High Street beckons you to explore its treasures.
Indulge in outdoor shopping, trendy boutiques, niche stores, or open-air markets. Immerse yourself in the exciting upscale bars, jovial entertainment, and treat yourself to laughs from the live, stand-up comedy at Rick Bronson's House of Comedy.
Let your taste buds feast on the delicacies at the Blue Martini, Kona Grill, or the Mellow Mushroom. Treat yourself to Aspire Salon and Spa, AZ Body Mechanics, Barbershop Jack, and Primp and Blow. Take a day and tour the many enticing arrays of goods, services, and foods on High Street.
Events on High Street include book launches, festivals, performing musical groups, and exhibitions. Visit Mumbai's Farmer Market, which offers wonderful Indian produce. See their demonstrations of exception cookery by Master Chefs.
Visit their exhibitors who show such diverse things as horticulture and kitchenware. Shop with their vegetable and fruit farmers and their boutique manufacturers of cheese, masalas and other novel foods.
Stroll further on High Street® and you will find shops carrying things to accessorize with, men's women's and children's stylish fashions, and amazing coffee and other beverages and foods to consume. Treat your palette as well as your senses to the wide array of goodies on High Street®.


At the end of your High Street® exploration, come back to Toscana and indulge in a Spa treatment. Still haven't booked? Click the button below to explore our luxurious floorplans and amenities.